In August 2021, we started talking to young people about their mental health.
We knew the Pandemic was having an impact, and we wanted to know just how profoundly it was affecting them.
Loading
We talked to dozens of Australians, from as young as 14 to as old as 25, about what it's like to live with anxiety, depression, an eating disorder and suicidal ideation.
What we found was that the experiences were as varied as mental illness itself, and, importantly, each young person had such wise advice for getting through each day.
Our conversations with more marginalized young people – for example those who are Indigenous, LGBTQI + or from abusive households – also emphasize the amplifying effects of discrimination and trauma have on mental ill-health.
After eight months, Enough was born. Each time we sat down with a young person, we asked them before wrapping up: what does the word "enough" mean to you? Here's what 12 of them said.
Kaara Jackson-Watson, 19
Has lived with depression, substance abuse and suicidal thoughts
"For me personally it's, like, where I draw the line. It feels like, this is enough.
I'm done dragging my life down for other people.
And I am enough to do this.
I have enough of myself to pull back up and to fix myself. "
Nathan Gunn, 19
Has lived with depression
"To me, doing whatever is best for myself and the people around me, that's enough.
And trying as hard as I can, that's enough.
Relating to the broader Pandemic, I think we've all had enough.
But as long as I'm doing things I need to do to stay happy and healthy, I think that's enough for me to feel like I am enough. "
---
Daniel Airey, 22
Has lived with anxiety, depression and suicidal thoughts
"Whoever we are, whatever we're doing at the time, it's enough."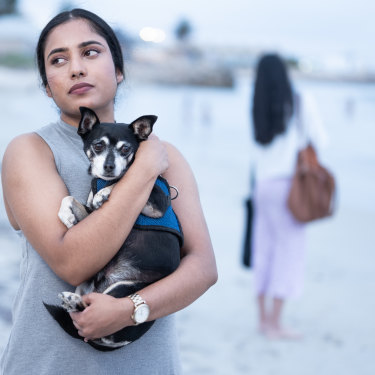 Anita *, 25
Has lived with anxiety, depression and suicidal thoughts
"I'm thinking of' enough 'in terms of being really self-assured and knowing myself and thinking that' I am enough '.
I think that's so important and takes a lot of cognitive work to build yourself up to that point.
The other thing is enough in the terms of standing up for yourself, and actually telling someone, 'that's enough'.
If you see something that's not right, say 'enough is enough' and check people. We need so much more of that. "
---
Emily Unity, 25
Has lived with depression, anxiety and eating disorders
"I think it means being yourself in whatever way that is.
I get these Moments where I can be very unapologetically myself and it is the most refreshing thing.
My goodness, after spending so much of my life presenting something that I'm not, it's so freeing and Healing to be just so honest about who I am.
I think that's what it means to be enough. "
Alex Dalton, 19
Has lived with depression and suicidal thoughts
"At school, I hardly ever feel like I'm enough. I could spend 12 hours doing one thing, and I still think it's not enough.
And a lot of the time in my relationships, I feel like I'm not enough.
But I can't really tell you what would be enough either.
And I think it's a very subjective thing. It's something that I think people should try and define: what is enough for you? "
---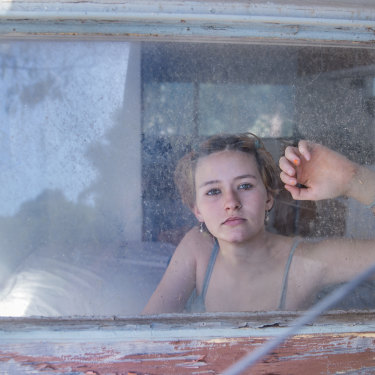 Minka Christie, 15
Has lived with anxiety
"To me it means' I've had enough. No more. '
But there's also 'am I enough?' And I feel like that changes.
Sometimes you feel like you're enough and sometimes you don't.
But in a way no one is enough, and no one isn't either.
Everyone in the world could do better but they're still amazing people. "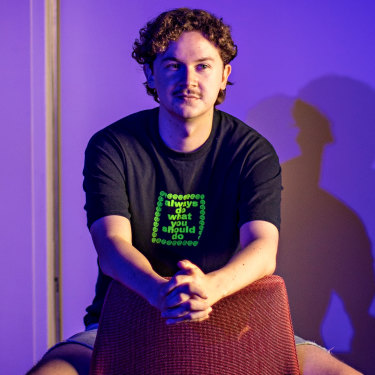 Isaac Percy, 23
Has lived with anxiety
"For a really long time I didn't feel like I was enough and I was trying to compensate for a lot of things in my life.
But now I do feel like I'm enough.
It's such a lovely word, where like, the person you are is enough: you don't have to be anyone other than yourself, you don't have to pretend, you don't have to have performance anxiety.
I know who I am and I'm really proud of who I am. And I ultimately want everyone else to feel enough too. "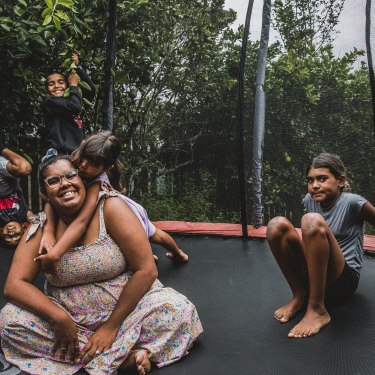 Portia Walker-Fernando, 24
Has lived with anxiety and depression
"You are enough. Where you are completely fine and that is enough.
When I was sharing about how my family support me, in those Moments, I don't feel like I'm completely failing: they're reminding me that it's OK, you're enough, you're getting through this.
And I don't think a lot of young people are being told that they're enough and that they're doing enough.
You don't have to change the world, but you can change someone's world. And that's really important to understand. "
---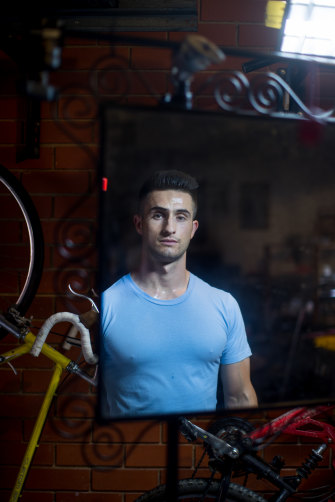 Alex Rodriguez, 24
Has lived with an eating disorder, depression and anxiety
"Enough stigma. Enough stigma around mental illness is the first thing that comes to mind.
There needs to be more awareness and education from an early age about mental health experiences. "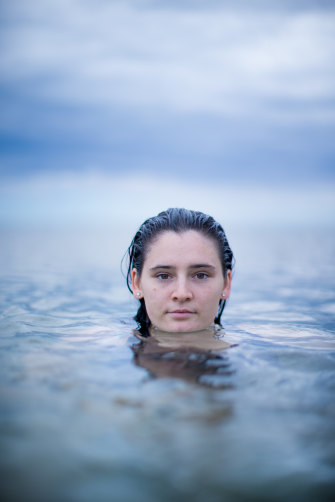 Molli Johns, 19
Has lived with an eating disorder, depression and anxiety
"That one word is so relatable for every single one of my mental illnesses.
Despite either feeling alone, or feeling like people aren't going to care, know how to deal with you or think you're crazy, you are enough. "
---
Nelani Botha, 20
Has lived with anxiety and depression
"No matter what you've been through, no matter what you've had to face in life, no matter where you're from, you're enough as a person. You're worth it.
Even if you don't see it at the time, you've got so much worth in this world. "
---
Check out the six-part series below. Or head to Spotify, Apple Podcasts or Google Podcasts.
You can also read more articles from the Enough project here for The Age or here for The Sydney Morning Herald.
* Surname has been withheld on request