Hailing from a traditional Indian family, Vaishnavi Boora had to quit her MNC job after she got married 12 years ago. Two years after, she delivered her son and two months thereafter she was diagnosed with postpartum depression. "I had gained a lot of weight and weighed 85 kgs," says Vaishnavi who is now a fitness and nutrition coach. She adds, "I went into depression and was stuck in the thought process that what does my future look like, what kind of an example will I set to my son because of being unfit, and that I didn't have a job. I lost interest in everything, including meeting people, wearing good clothes and going out. "
Noticing the change in her, Vaishnavi's husband took me to a doctor. "I was shocked to learn that in India postpartum depression is common but it is not acknowledged and women are told that it is normal to feel low after delivering a child and that life will go on like this only," she says.
On the doctor's advice, she joined yoga, Zumba and started home workouts "but nothing was clicking much". She says, "No matter how much we talk about body positivity, when you look in the mirror and see your less than perfect body, you do get demotivated. You feel everything else is perfect in life, you have a good husband, a child and good life, but true happiness remains alive until you are not happy with your own self. "
It was only when Vaishnavi started going to the gym that life took a turn for her and her thought process improved. "My son was 8 months old and my husband used to look after him in the morning when I went to the gym. He really supported me through all the banter and jibes I was subjected to from family and friends who believed in the typical notion that daughters-in-law don't go to gyms and that place is only for fukras and shosha and it is a marine fashion statement. " But Vaishnavi had found her inner strength amid the gym equipment and she was not about to turn back. "There were days when I would cry in the gym because I had no strength to lift weights, but I didn't want to give up. I wanted to get fit for myself, honestly, not for my son or my husband. I remained steadfast and posted my Transformation journey on social media.People started getting encouraged seeing me and I started receiving compliments and motivation.I went on do a fitness certification and Nutrition course and what started with me wanting to rebuild my confidence turned into a passion to help several women like me and soon I was also helping men. "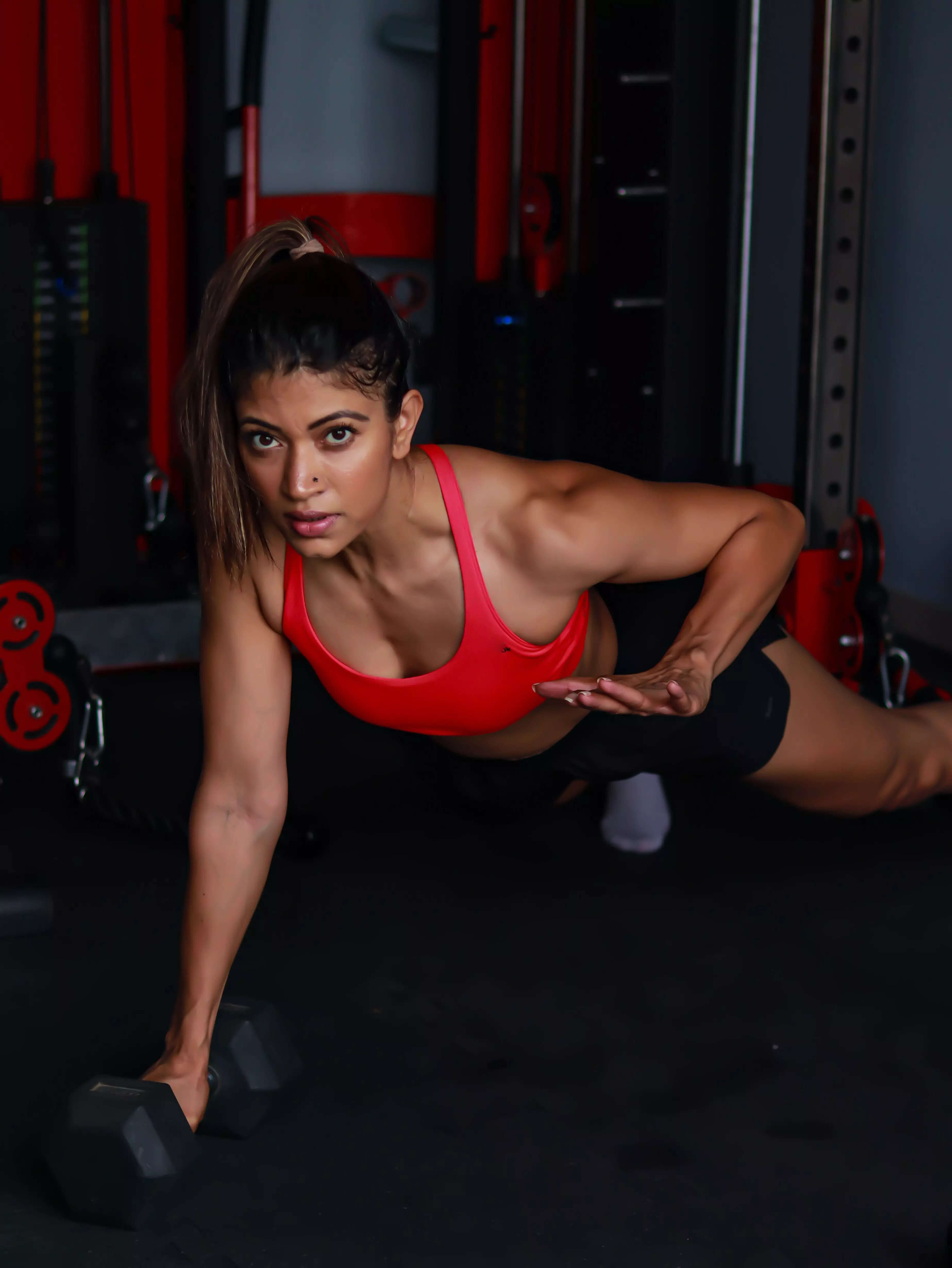 10 years of her fitness journey has fetched her great recognition, however Vaishnavi says people continue to mock her. "Now, their problem is that I look Manly and have muscles, and that I should not look like this because I have a husband and child, so there was no need for getting into this kind of shape. They also have a problem with the kind of clothes I wear, the tight, body hugging gym wear.At every step of the way, I always had self-doubt whether I am doing the right thing or not.It took me two years to shed the excess weight and start getting fit.A large part of our Indian Mindset is what Deters women from getting fit, especially after marriage.Even those closest to you don't care about you being healthy, they are more concerned about you not fitting into societal archetypes of a wife and a mother. "

While she continues to encounter resistance from people who judge a woman for being a fitness coach, that too a married woman with a child, Vaishnavi says this widespread misconception is leading to lifestyle diseases being on the rise. "I see so many girls before and after marriage suffering from PCOD, thyroid, blood pressure, diabetes, and depression, and I feel good that I have been able to help some of them."
.